Truro Saints Senior Men XV
2017 Awards Banquet Winners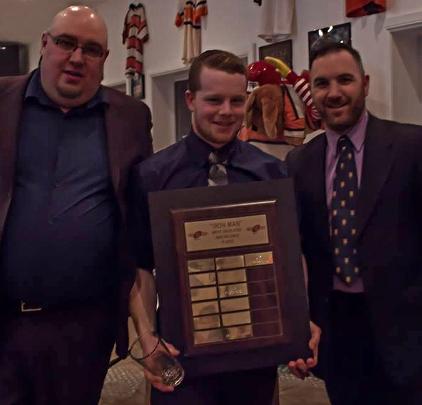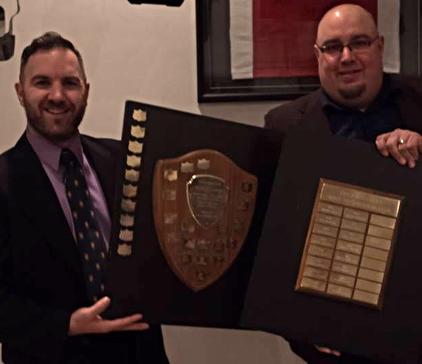 Leather Balls - Kelton Dawe
Most Improved Player - Kelton Dawe
Rookie of the Year - Mackie Hart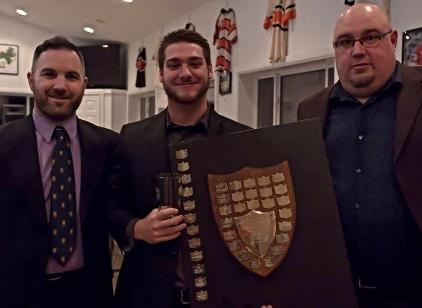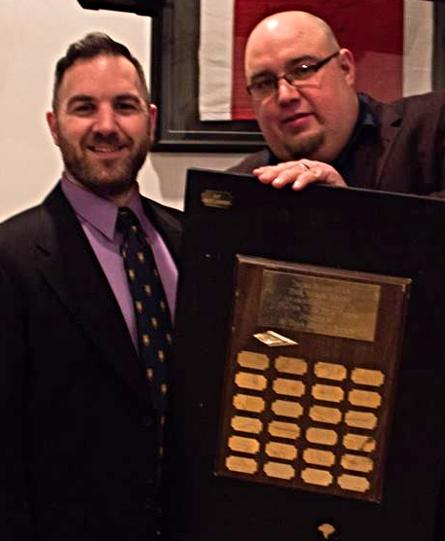 Top Scorer - Brett Johnson
Most Valuable Player - Dave Cotterill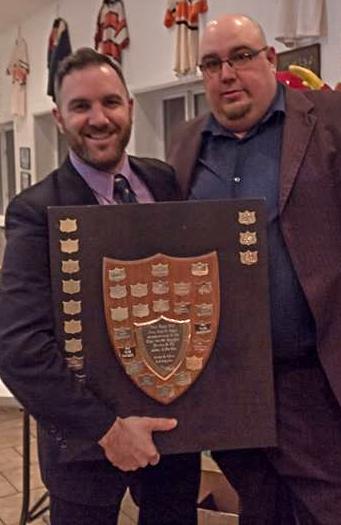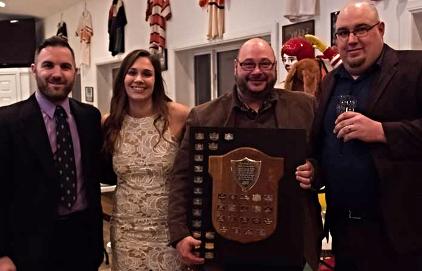 Derek Kersley Memorial Award - Clayton MacEachern and Kevin Dawe
The Truro Saints Men secured the highly coveted Parlee Beach 7's Championship this year over the Natal Day Weekend in New Brunswick. The men fought hard being tied at half time to win the match 4-2 over the New Brunswick Spruce team. Many thanks go out to the Moncton Black Tide for organizing such a wonderful event this year and indeed every year.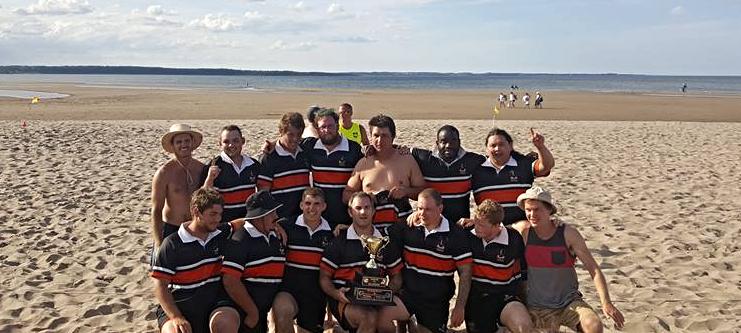 Brett Johnson
To many across Atlantic Canada, Brett Johnson is a name that instantly comes to mind when they picture higher-level rugby. Brett discovered his love of rugby after playing for CEC in his grade 11 year of high school. The former baseball star tossed away his bat and gloves in order to pursue rugby, and hasn't looked back since. Brett came to the Saints after he graduated high school in 2012. Brett quickly made a name for himself with his blistering pace, and lightning-quick footwork. Brett traveled to Truro, England for 6 months in 2013, pushing himself to be completely submersed in a rugby culture. He joined the U19 Atlantic Rock, and Senior Men's Keltics programs shortly after his club debut, eventually earning a spot on the starting roster for each. Brett made his debut with Team Canada during the 2016 Americas Rugby Championship (ARC). Brett was named one of Top 10 prospects in North and South America by Americas Rugby News. At the start of 2017, Brett tried his hand at rugby 7's, going on tour with a young Maple Leaf 7's squad to South America. The Saints are thrilled to have Brett as our first Senior Men's player to represent our country. Brett now plays for the Saints Club, Senior Men's Keltics, and the Senior Atlantic Rock in the CRC Competition. The Atlantic squad is set to take on the Ontario Blues July 22nd at the Saints field.
Kelton Dawe
Kelton is a 20 year old player from Shortts Lake, Nova Scotia. Kelton began his rugby involvement in high school, with his debut for the CEC Cougars. Kelton capped off his high school career with Most Valuable Player honours. Since, he has had a shot playing with Team Nova Scotia, and the u19 Atlantic Rock. During 2016, the Club sponsored Kelton to travel to Falmouth England, to immerse himself in rugby culture and hone in on his potential as an elite player. Kelton has worked tirelessly in developing his strength and rugby IQ, to become the Saints most versatile player covering any position required. Most recently, Kelton has earned a spot playing with the Senior Men's Nova Scotia Keltics, and is representing the u19 Atlantic Rock as an over ager. We wish Kelton the best of luck as he competes in the Canadian Rugby Championships (CRC) July 17th-22nd on home soil!